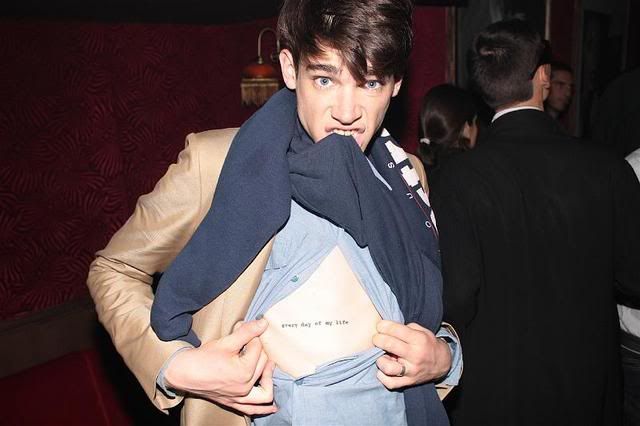 from the fashion spot
after obsessing over
'who is this guy with wolves tattooed down his arm in the marc jacobs ads?'
i was so excited to finally find out it is
Cole Mohr
, friend of Alice Dellal and Cory Kennedy.
the reason i have been obsessing over him?... his tattoos. i love them!
its made me crave another tattoo very badly even more so with
China Le's
post on tattoos.
i had sort of promised my father and my grandmother that i wouldn't get another tattoo, but that isnt going to happen and as soon as i get a chance when im home this Christmas, im definitely getting one or two more done.
my idea for a tattoo.....
a unicorn on the front of my arm (where i usually wear the
temporary hello kitty ones
)
i dont know why but i just love unicorns and love the idea of having one sketched on my arm.
another idea is to have the letter 'R' tattooed on the inside of my ankle in sort of memory of my grandfather.
so hopefully by this time next month you'll see me with at least one new tattoo :)
then father i promise i wont get anymore!.....maybe