i had a bit of a
eureka
moment earlier!
recently my
hareen trousers
i picked up in the sale at Topshop shrunk in the wash (i spun it too many times) and i was heartbroken, spending hours on the Internet trying to find a similar pair proved fruitless, although i did come close to purchasing
these grey pair
from Urban Outfitters.
then while sorting out some clothing to put up on
eBay
, i dug this jersey hareen suit i bought way back in September and wore i think once back in n.ireland (bad idea when you have a white dog who sheds hair like crazy!). it even had its label on!i know it didn't do well in Topshop, we didn't sell more than two in our store and it pretty much went straight into the sale.
so being 'hareen-less' and bored, i had a brain wave and decided to cut the top piece off the suit, it worked perfectly!now i have the perfect fit of hareen trousers in the softest jersey material ever.... i'm sensing i might be slightly addicted to these type of trousers!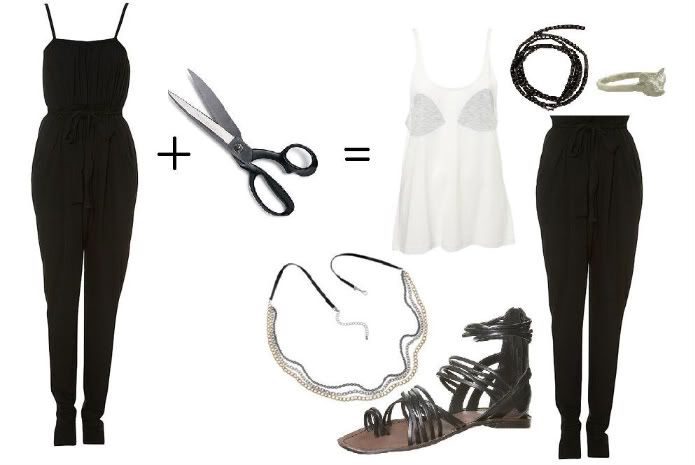 hareen jumpsuit - Topshop, vest - Ann Sofie Back for Topshop, sandels - Topshop, necklace - Topshop, leather bracelet - All Saints, silver fox ring - Zoe & Morgan



*EDIT*

- just having a look on eBay there last week i spotted the Emma Cook boots for a buy it now price of £350..... they didnt sell. now the same seller has put up the boots again for a 'slightly' higher price of £1,000 ?!?! surely no one will actually buy them at this price?