my best friend works in a bank and while disscussing the world of finance, she asked me what i was going to do with the bit of money left over from my student loan, pay of a bit of student debt maybe? no, while i am still a student (2 months of it left!) im going to do what students do best and spend my money on lots of lovely clothes :)
here's my current wishlist...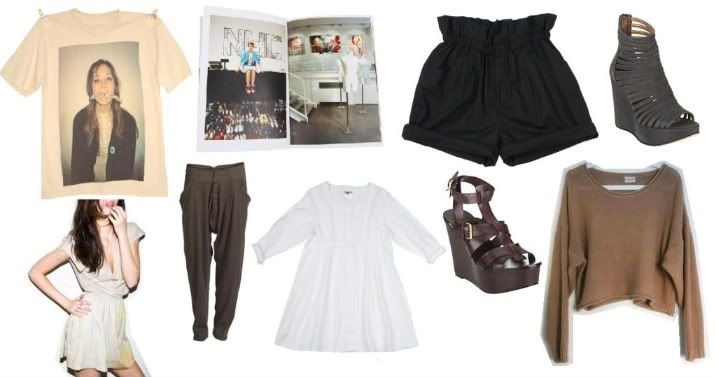 t-shirt - bloodisthenewblack, book - The Selby, high waisted shorts - Monki, velour wedges - Office, dress - Seneca Rising, haram trousers - All Saints, smock dress - Monki, wedges - Ash, cropped jumper - Monki
in particular im really craving that dress by Seneca Rising at
Oak
and the wedges by
Ash
, oh well sensibility was never my thing!

p.s.- thanks for the comments on my hair :)