i decided to have a new header today (cant remember where i found this picture but i love it) maybe its the lambs in the next field, or the sudden bloom of flowers everywhere but im feeling rather like i want to start afresh with things. i know this will only last a few days before im back to the same old habits but i'm going to enjoy it while it lasts!
was so close to buying the latest issue of Harpers Bazaar before remembering 'oh yeah, i dont actually like Alexa Chung', cant deny she looks fantastic in this editorial.
(see more pictures here on Vain & Vapid)
oh and finally the Permenant Vacation
online store
is open!hooray!
yet more reasons for me to be poor!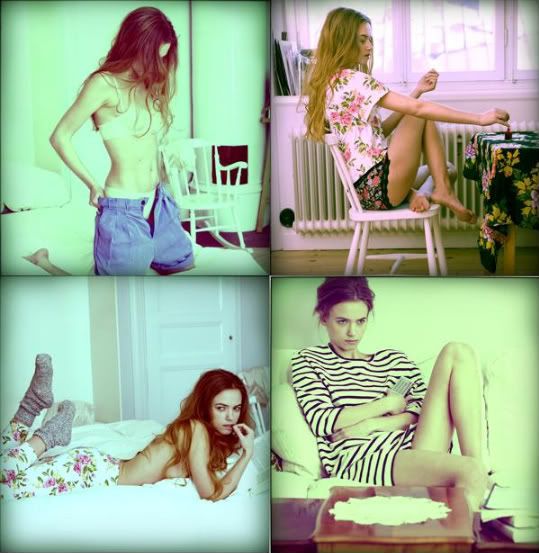 such a gorgeous collection!
well, im off to get ready to go flower and plant shopping with my mother, im a complete gardening geek (bet you didnt know that!), i've actually written down a few colour schemes i have in mind.... i'll not bore you with anymore planting rants so im off now!
hope everyone else is enjoying the spring!:)