my current favourite street styles....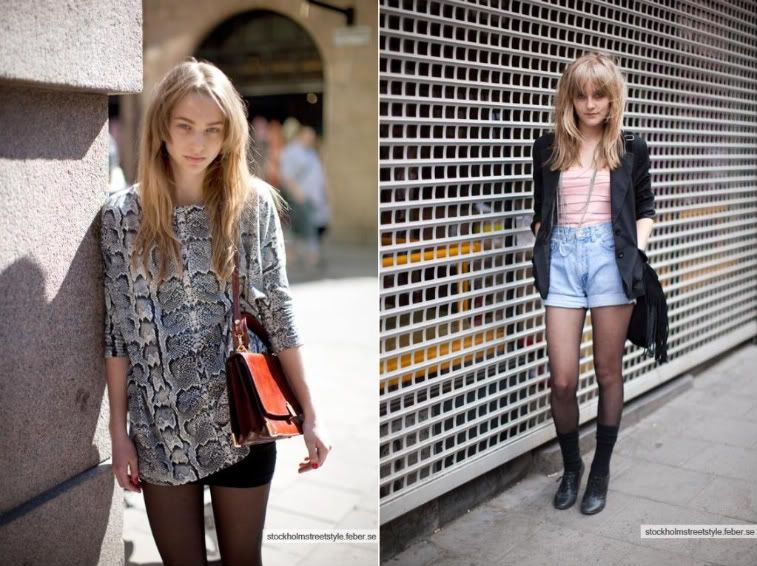 from stockholmstreetstyle
both the tops here are apparently from H&M, i need to pay a visit soon!for some strange reason i never can shop well there, i tend to arrive accidently when its jammed packed and looks as trashed as Primark, need to get my timing right i think!
and you think after finishing all my assignments i'd be out celebrating, no, instead i have spent the last few days in bed, sleeping, with stomach pains and no energy at all!dont know what's been up with me but im hoping a few days in London will cheer me up. also just found out i will have to fly home in june for an operation (on my wisdom teeth) which shall be such a nuisance, plus having a fear of hospitals and needles i am deadly nervous about it already.
sorry for the moan, i blame the weather, where on earth has the sun gone?!