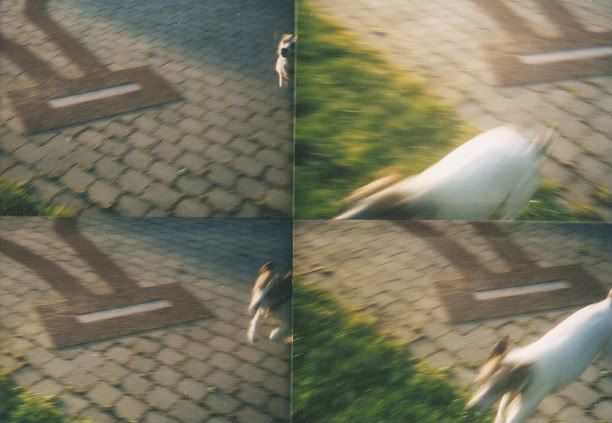 thank you
Raben Schwarz
for tagging me, a nice quick distraction from my 2,500 word philosophy essay due tomorrow!
well by this time tomorrow i shall be completely finished university, free from anymore assignments, the first time in my life that i shall not be in education, how scary is that?!
seven facts about me;
1. i get itchy feet if i live in one place for too long
2. i am one of the fastest readers i know, i like to finish a whole book in one day
3. for about 2 years when i was little i wanted to be a vampire when i grew up, my best friend wanted to be a vet, we made the oddest couple!
4. i actually like it when i get freckles in the summer
5. i would quite happily be poor and have lots of nice clothes, than be rich and have a rubbish wardrobe
6. i cant drive, im scared of getting behind the wheel, i dread the day i actually have to learn
7. i am happiest when immersed in water, preferably swimming in the sea :)
now i tag the lovely brittany at
lucripetous
, stephanie at
ashtray
and
two breads, please?
oh and thank you for all your help about the A.Wang vest, im still undecided and keep changing my mind several times a day, to be honest i might just go ahead and order it later this month, as a sort of 'yay go me for surviving uni' gift to myself
lol i know, im terrible at these things!