put this date in your diaries people, because according to the Sunday Times' Style magazine; this is when Erin Wasson's fall '09 collection hits Selfridges!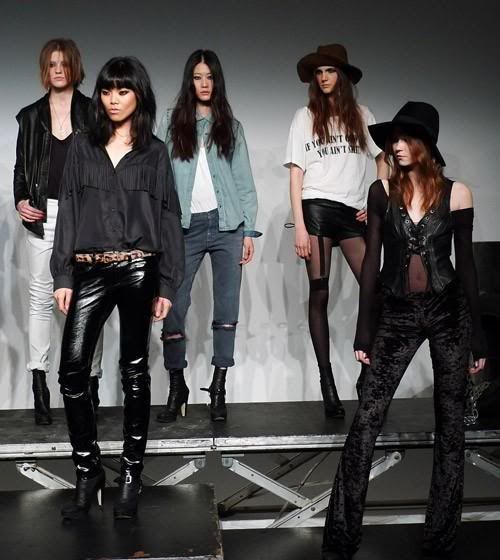 (nitrolicious)
im actually loving this collection more than her summer one, will fit into my 'black' wardrobe much better :)
i shall be making sure i get my hands on the striped 'america' t-shirt in the first picture and the 'if you aint cowboy, you aint shit' tee in the back of the second picture. ok i better start saving now then!
p.s. im selling the Erin Wasson 'enchanted vest' in white if anyone's interested? i bought it back in February and only got to wear it the once around the house :( so its better going to a new home. its in perfect condition, still has its tags and is in size Medium. I bought it for £55 in Selfridges but would be happy to sell it for £40 (P&P in the UK being £2.50, elsewhere £3.50)
drop me a comment if you're interested :)