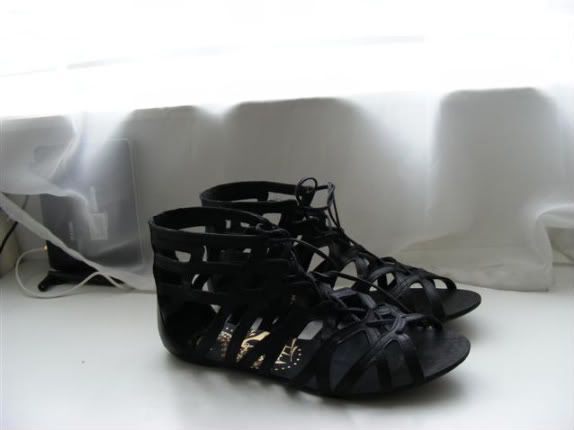 (sheer blouse - Zara, nude blazer - Zara, sandals - River Island, wedges - Topshop, sunglasses - Primark)
my wonderful mother bought me the most amazing thing recently; the nude blazer i've been pining over so badly that looks like the
Stella Mccartney version
and was worn so well by
Linn
! its my graduation present from her and i cant stop wearing it! it just goes so well with everything.
and the blouse i shall actually be wearing to graduation today, so excited but nervous as well! i cant tell you enough how beautiful the blouse actually is, theres so much detail in it. wearing it with a high waisted gathered skirt in the same colour as the blazer. it was SO hard trying to find something for graduation but i wanted to wear something different from the suggested "smart and dark coloured".
oh and the lovely boyfriend brought my wedges up from London yesterday and both my parents laughed at them, my dad thinks they look like horse feet?! thank goodness i know never to take fashion advice from him :)
so i've rambled a bit, i think im nervous about today... i better go get ready now. i shall try and get a picture of my graduation outfit to show you all!