my favourite picks from the upcoming trends....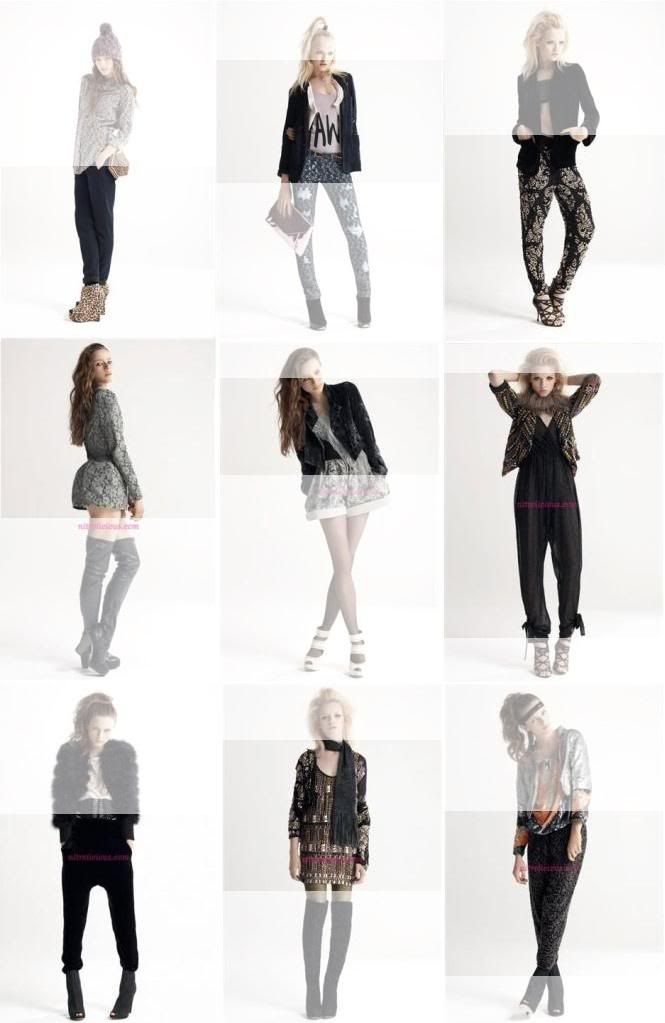 (taken from insideout.topshop.com and nitrolicious.com)
since the neighbour's rooster has woken me up at four this morning, i thought i'd do something useful and take at look at the trends for Autumn/Winter for Topshop. i've already seen how the trends are going to be merged/introduced instore so im pretty excited about whats to come!
always found the winter trends and fashions nicer anyway, im definately keeping my eye out for the animal print wedges, those beaded hareem pants and that grey sculptured dress... anyone any favourites?
i better go and see if i can shake this rooster out of the tree now, throwing pebbles at it seems to only amuse it!