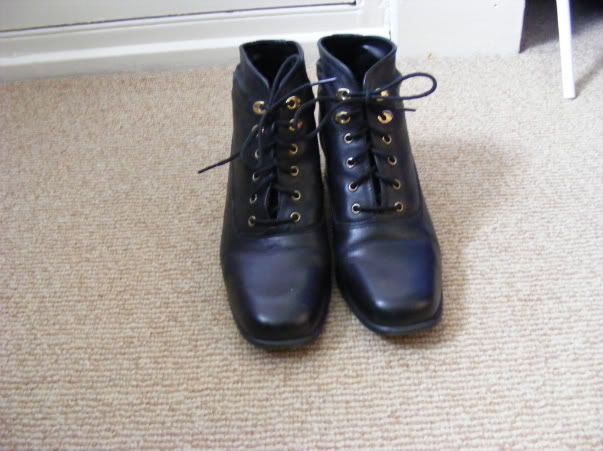 i bought these little beauties on Esty recently but was heart broken when they were a little too small :( got to stop trying to squeeze my 5.5 feet into 5's!
so thought i'd offer them up here for sale if anyone wants them. they're in excellent condition for vintage, look like they havn't been worn very much and a UK size 5.
if your interested give me a email (thrills_and_frills@hotmail.com) and we can discuss P&P costs.