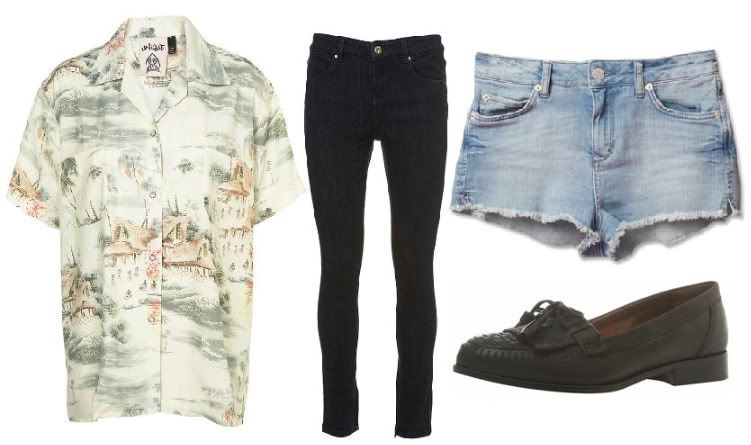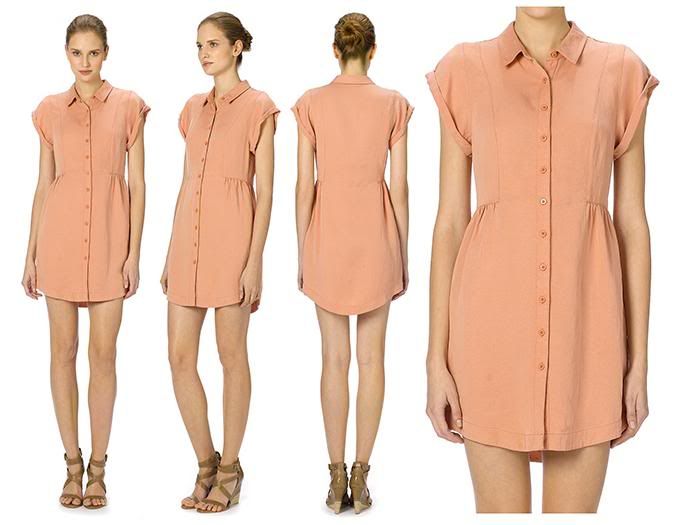 1. uniform picked at work; hawiian shirt - Topshop Unique, Lila jeans, denim cut offs and loafers all by Topshop
2. coral shirt dress - Whistles
im a loner for the day since the boyfriend is heading off to Cambridge and unfortunetly any plans of visiting Brick Lane and the Battersea car boot sale today were ruinned by the pouring rain here in London :( oh well, maybe next week.
its been a stressful few weeks at work with everyone telling me 'your not your happy self' ie due to Model Store and a lot of staff leaving i've turned into a unhappy knome. but hey, not to put a dampener on any readers i did get some goodies yesterday in the form of uniform at work* and a treat to myself of some
lilic nailpolish
and some
D&G The Collection perfume
- a set of mini versions of each perfume for a rather cheap and cheerful £23. i cannot stop sniffing my wrists!
also having massive cravings for this dress i spotted in Whistles the other week, its so beautiful and soft!completely not my style (im saying that a lot recently aren't i??) but something i can see myself wearing a lot during the summer. it must be fate that the latest issue of
Grazia
has a 25% of voucher for Whistles, right?!
*note the pair of jeans - my first pair of jeans in over 3 years, go me!