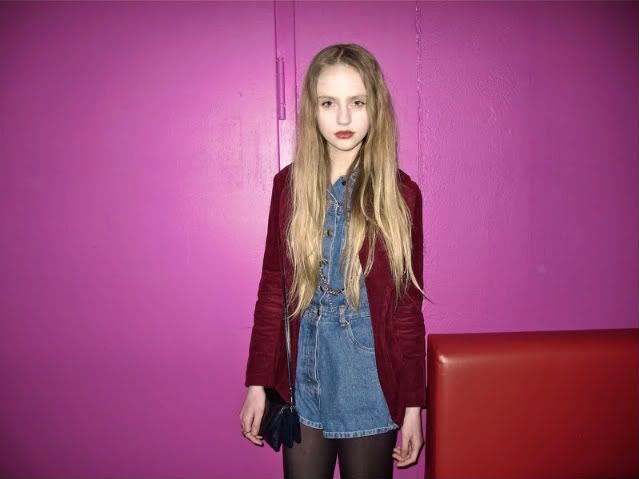 (yvanrodic.blogspot.com)
some quick notes (before i fall asleep from exhaustion);
had a wonderful week back in n.ireland visiting family. lots of walks on the beach and art galleries. went dancing with farmers. nearly bought a pair of cute tortoise shell glasses. turned bad when the snow storms hit n.ireland. 2 days of no electricity, phone line, heating, mobile signal. not fun. severe delays at airport. arrived back to london after midnight on wednesday. worked all day thursday, friday and saturday. MAJOR panic and stress at work. felt like crying and giving up. slept in late first time ever. bought
Chanel Particuliere nail polish
in a haze of tiredness. fell in love with
this bag
. didnt buy it :(. just home now and going to sleep for a very
very
long time. thank f&*k im off tomorrow!!
p.s. - soooo sorry for rant but boy do i need it! also really want a rose/blood stain colour of lipstain/stain like that in the pictures above, such a gorgeous colour, has anyone seen any nice versions of it about?
oh and a VERY happy easter to everyone :) hope everyone got lots of easter eggs!!