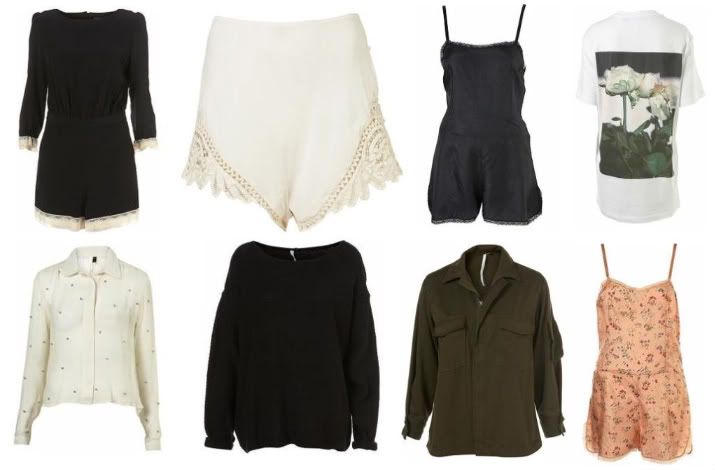 from left to right; lace trim playsuit by Topshop, shorts and silk playsuit by Boutique, printed tee by Marios, shirt, jumper, shirt jacket and floral playsuit by Boutique
.
all found at Topshop
.
a few of my favourite items on my 'wish list'
for the first time in a LONG time i am struggling to keep up with the gorgeous items of clothing that are appearing on topshop.com. must get my hands on this stuff. i shall be poor but at least that's my holiday/summer wardrobe sorted!