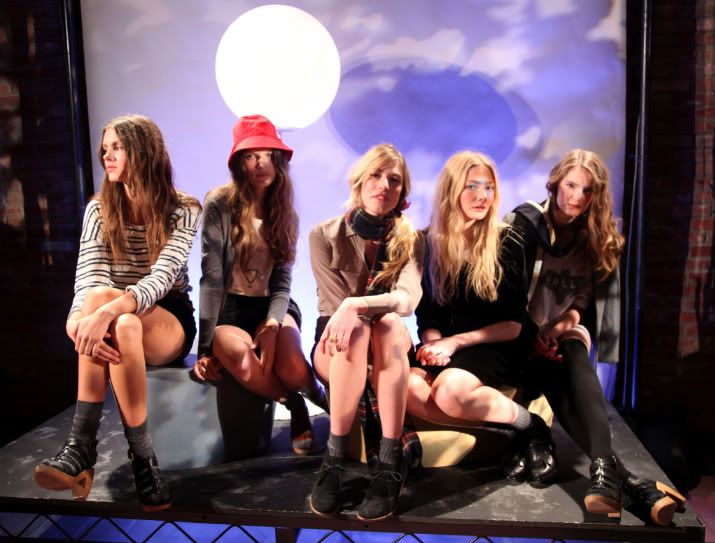 (1 & 2 from KnightCat, 3 via Fuck Yeah Alexa Chung)
stumbled across the above preview of Alexa Chung for Madewell pieces eariler this evening and spent a while trying to narrow down my favourite pieces...it was hard!basically if i won the lottery or stumbled across a suitcase full of money i would buy every piece in the collection when it lands in store, alas i doubt this is going to happen :(
oh well one can only hope that it's made available online, although i have a feeling most of it will be snapped up straight away then flogged for ten times its origional price on eBay, those darn greedy people!!
while i do love each piece in this collection, i do realise a lot of it is nothing new, but i do believe its basically a copy of those wonderful vintage pieces you spot every once in a while on someone 'tres cool' and wish you'd found yourself. and im not one complain about someone doing that 'hunting' and making it available for me!
what does everyone else think about the collection?