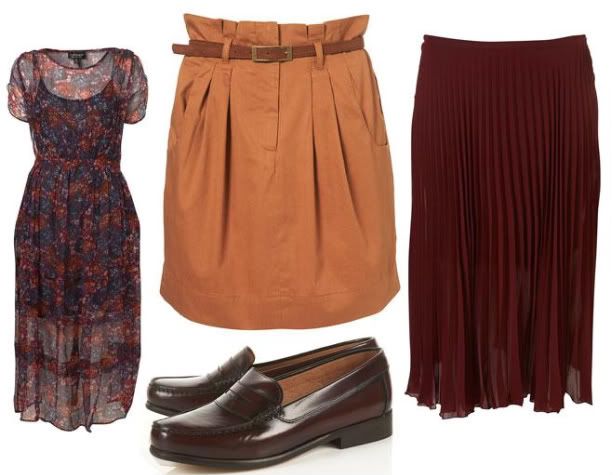 1. amber knitted turban by ASOS, green knitted turban by OAK nyc
2. maxi dress, camel belted skirt, pleated skirt and burgundy loafers all from Topshop.
now the cold weather is setting in (and i have to be up and out of the flat at 6.30am most mornings) im starting to become aware of having a cold head. these two knitted turban's definately tickle my fancy this winter!
also for the first time in ages, i am really
really
happy with my uniform at Topshop, lots of yummy shades to mix into my wardrobe and wear with lots of slouchy knitwear.