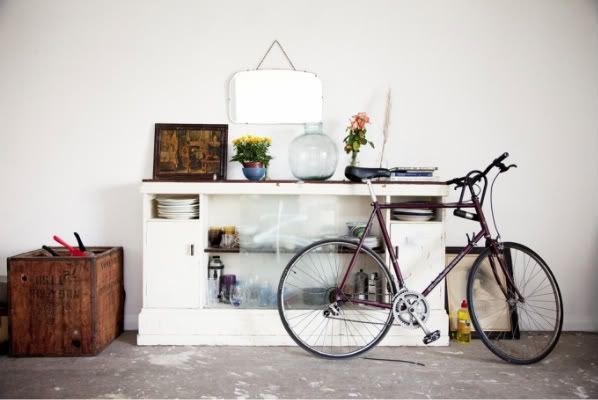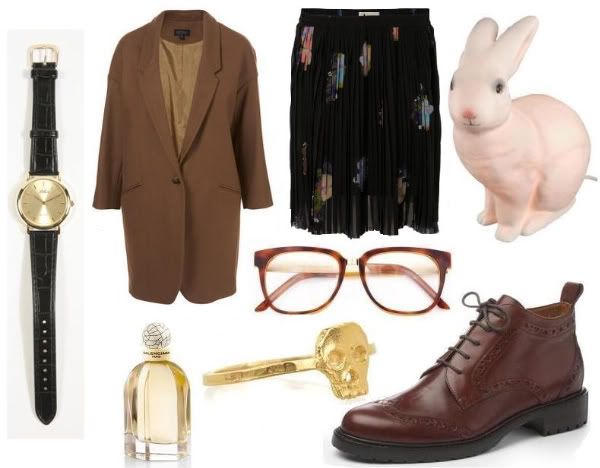 1. picture from The Selby
2. books - Facehunter by Yvan Rodic, Take Ivy by Teruyoshi Hayashida, Red: Chloe Sevigny for Opening Ceremony, The Selby is in Your Place by Todd Selby
3. watch by Urban Outfitters, camel coat by Topshop, pleated skirt by Acne, rabbit light from Liberty, Balenciaga perfume, skull ring by Daisy Knight, glasses - by Super and ankle boots boots from NW3 by Hobbs
it's my birthday in a weeks time and im turning a very scary 23, the last four years with University and the move down to London has flown in and i've enjoyed every minute of it :)
so this birthday i had no problem compiling my ultimate wish list including a bicycle, some books to inspire and that Acne skirt i've obsessed over for the last few months!
the best thing to look forward to? my very
very
lovely boyfriend is taking me down to Oxford for a little break next weekend, i cant wait to explore the place properly this time.