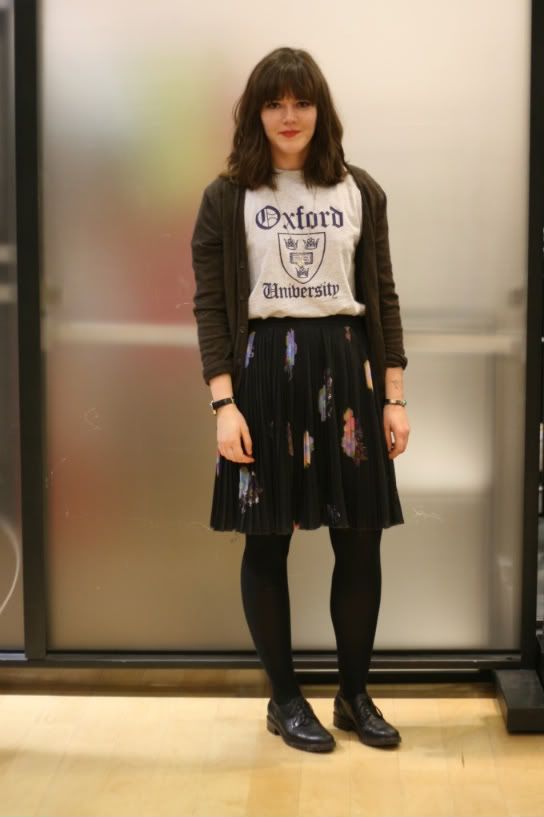 (my outfit; t-shirt from Oxford, cardigan by Uniqlo, skirt by Acne, brogues by NW3. photos taken by Jill and video filmed by Next)
one of my New Years resolutions was to do more outfit post for this blog, that and just spend more time dedicated to it and being part of the blogger's community and not hiding behind my laptop screen so much. for over a year now i refused to attend any bloggers events or do outfit posts because it seemed easier to remain hidden and almost anonymous with the blog so this post is kinda like throwing myself in the deep end! so far it's going ok, but like my resolution to do more exercise we'll see how long that lasts.
this was the outfit i wore to the Next Blogger's day out 2 weeks ago and the lovely Jill from
Polka Dot
took some pictures of it. she also wrote a wonderful post about my outfit
here
, it turns out my skirt is becoming a good talking point.
i also thought i'd post the video down by
Next
about our styling challenge because i think as much as i cringe watching it back, its kinda a good laugh too, seems im one of those people that use their hands a lot when speaking!haha