the rail of 'goodies' presented to us, trends for the Spring Summer '11
,
how amazing are the Buyer's dungaree's?!
i think the overall favourite item with bloggers, sheer and sleeveless and perfect for layering
more pretty sheer shirts
fantastic floral shirt!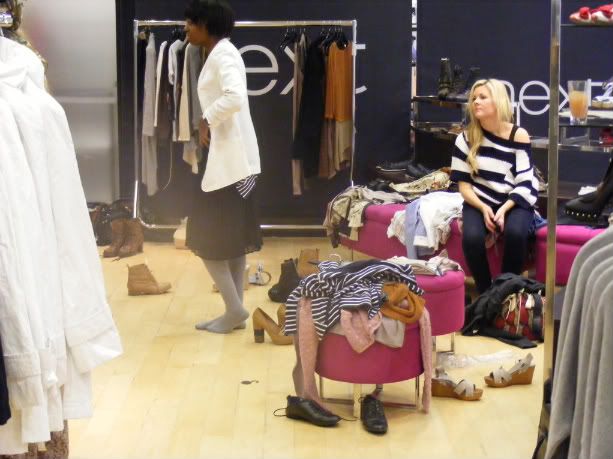 we were rather messy getting ready for the Styling Challenge
Emily from FashionBite getting ready for her shoot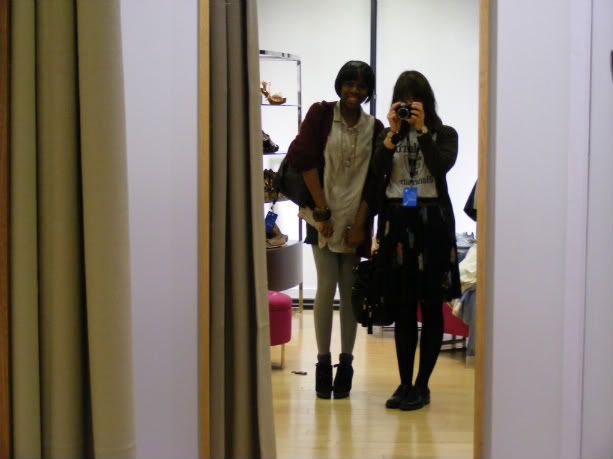 me and Kristabel (from I Want You To Know) mucking around in the mirror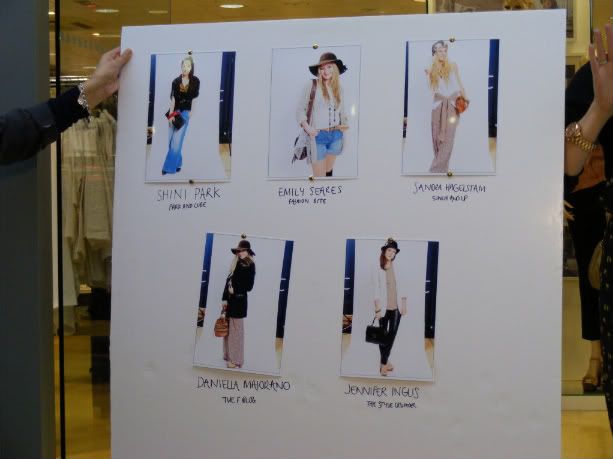 the winners from each team for the Styling Challenge
this is a new one for the blog!
i actually accepted an invitation for the first time ever and ventured into the 'bloggers community' yesterday. i have always wanted to remain in the background with this blog but with a new year and new resolutions i decided that i would take the leap and
Next
were the first one's to tempt me with a 'blogger's day out'.
i'm
really
glad i said yes now as i had a wonderful day up in Leicester at Next's HQ to view their upcoming trends for this Spring/Summer. for their first blogger's event, Next did really well to make everyone feel welcome and gave us little challenges of styling their items in return for yummy Champagne and sticky toffee pudding!
having not stepped foot inside a Next for a long while it was a pleasent surprise to see it wasn't all about black work trousers and shirts. instead they've managed to capture the SS '11 trends really well in 5 little trends. i think there was lots of 'ohhhing and ahhhing' over their sheer items, pleated midi skirts and the detail given to collars. so for now i am going to stalk their website to try and get my hands on their Celine inspired satchels and sheer pleated skirts!
so yeah overall i had a wonderful day and meet some lovely bloggers! i really did feel like one of a 'community' (excuse the cheesiness!). a
big
thank you to Next for inviting me and giving me a fantastic insight to how they work with buyers and their inspiration. oh and a
massive
thank you to
Emily
who proved the perfect companion when we accidently got on the wrong train to Leicester :)