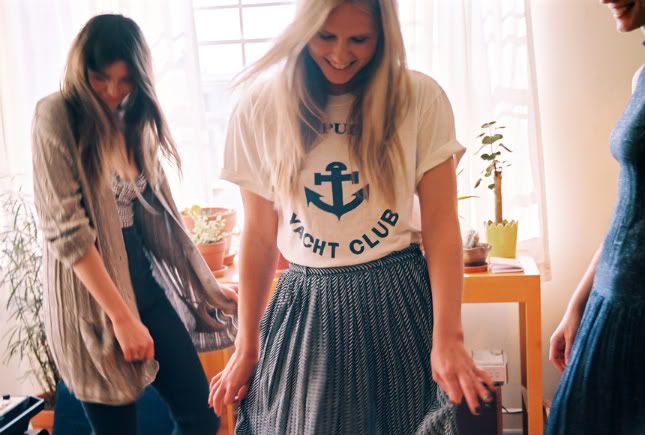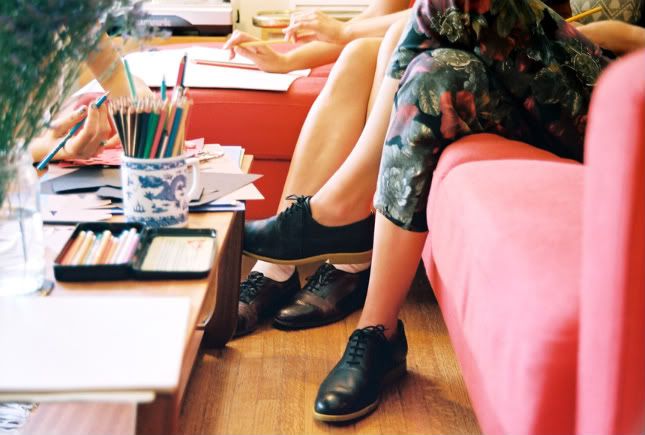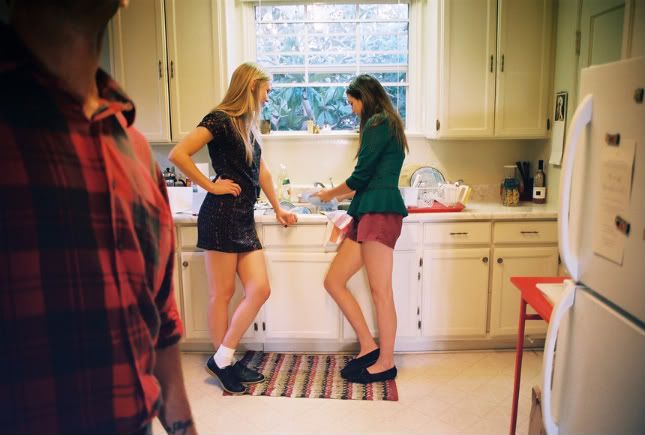 (taken from the Secret Shop AW '10 look book on www.secretshopvintage.com)
i spent an
obscene
amount of time in bed this morning wasting time on Etsy, and only got out my pj's to watch the
Topshop Unique AW '11
show on live stream on my laptop while eating cheese and crackers (the show was amazing by the way - think lots of silky mid length dresses and a 101 Dalmatians theme!). this has been officially my laziest day in a long time and weirdly enough it hasn't sent me into a guilt crazed tidying frenzy!
im going to enjoy this feeling while i can.
the pictures above are taken from the website of one of my all time favourite Esty store;
Secret Shop
. i love the styling of these pictures, the relaxed setting of a house gathering and the lack of make-up and styling of the model's hair. if only i had a house big enough to hold more than 4 people in it, i'd want to throw parties that looked like this!