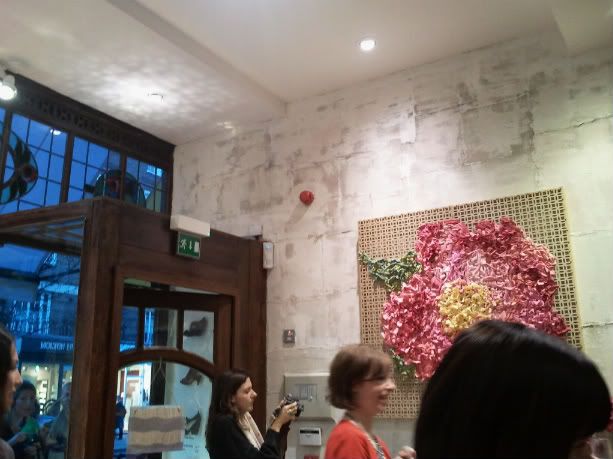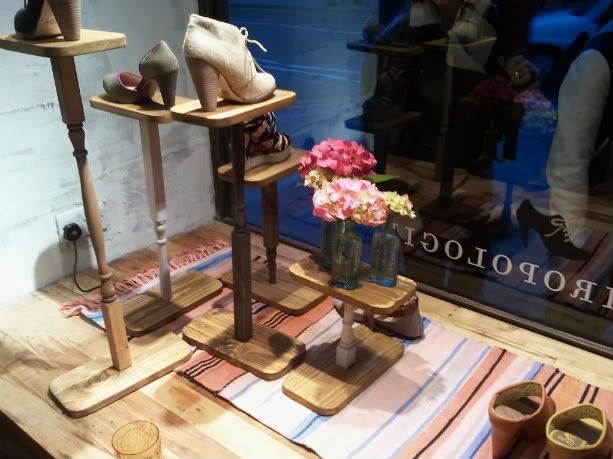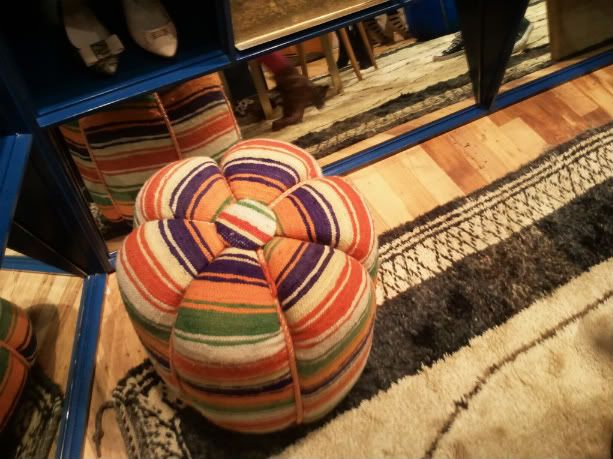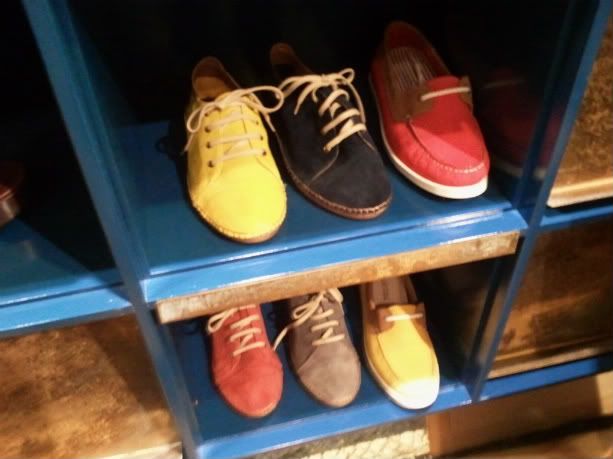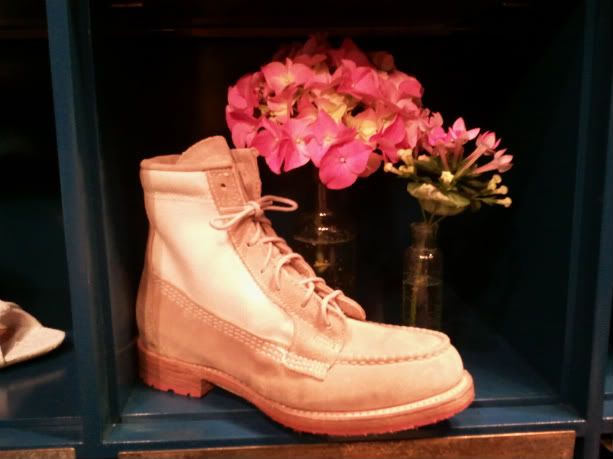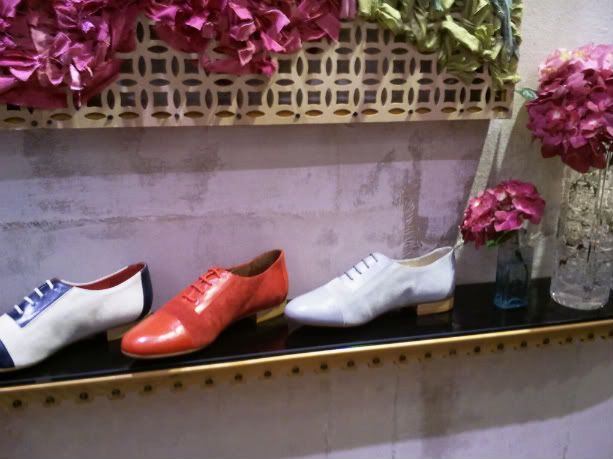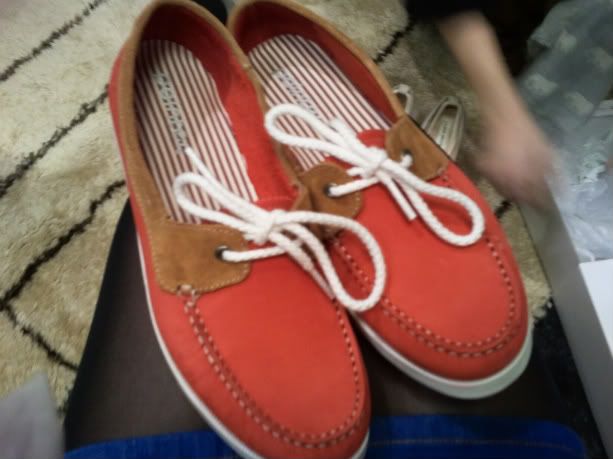 (all photo's taken by myself)
a post long overdue but finally i am getting things done! 2 weeks ago i was very pleased to be invited to the press evening held by
Anthropologie
to launch their new shoe collection which has been placed in a beautiful tiny shoe shop attached to the Kings Road branch of their store. The
tiny
shop shows off the very 'homely/arty' image Athropologie does so well and it was fantastic to speak to their creative team about all the beautiful vintage lighting and furniture sourced and even the wall art and the wallpaper itself all hand made by the team!
the shoe collections itself consist of ones designed by Anthropologie itself and other labels sourced by their buying teams, i even spotted heels by Carin Wester in there. but what
really
caught my eye was the preppy plimsoles and deck shoes in fantastic bold reds, yellows and blues that immediately made you want to roll up the hems of your jeans and hit the beach! i fell in love with a beautiful red and tan pair of deck shoes and it told all my energy and willpower not to snap up immediately there and then!
if your ever up
King's Road
it is definately worth a look in, if not for the pretty shoes just to stare in wonder at the beautiful design of the little store. a massive thank you to Anthropologie for the invite and a well done to the team for creating such a beautiful little haven on the high street.
p.s. - i also got to meet bloggers like Jennifer from
The Style Crusader
who took a lot better photographs which are definately worth a look!
p.p.s. - i also had a chance to tidy my wardrobe again and thus managed to pull together a few things to throw up on eBay, mostly from Topshop and American Apparel, you can check them out
here
:)