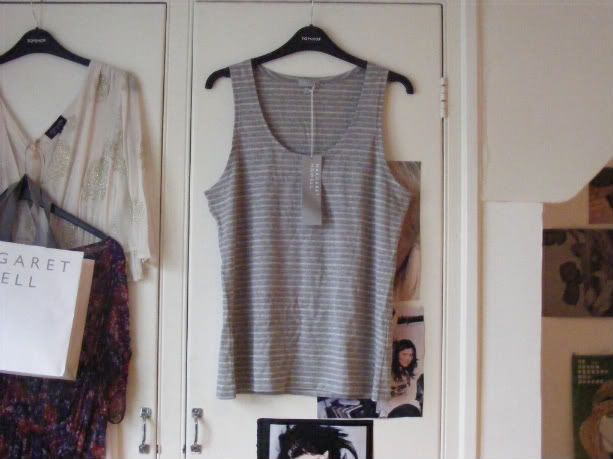 1. men's denim jacket - local charity shop
2. printed band t-shirt - Cut Copy (the boyfriend bought me this aww...)
3. vintage polka dot shirt - Etsy
4. grey striped vest - Margaret Howell
5. gingham shirt - Margaret Howell
a few recent purchases and pieces to add to my wardrobe for the Spring, including the two tops i managed to pick up at the Margaret Howell sample sale last week. im rather pleased with them, it was definately worth the 1 hour's sleep and being stuck in a crammed room with hardly any air! who says i dont suffer for fashion?!