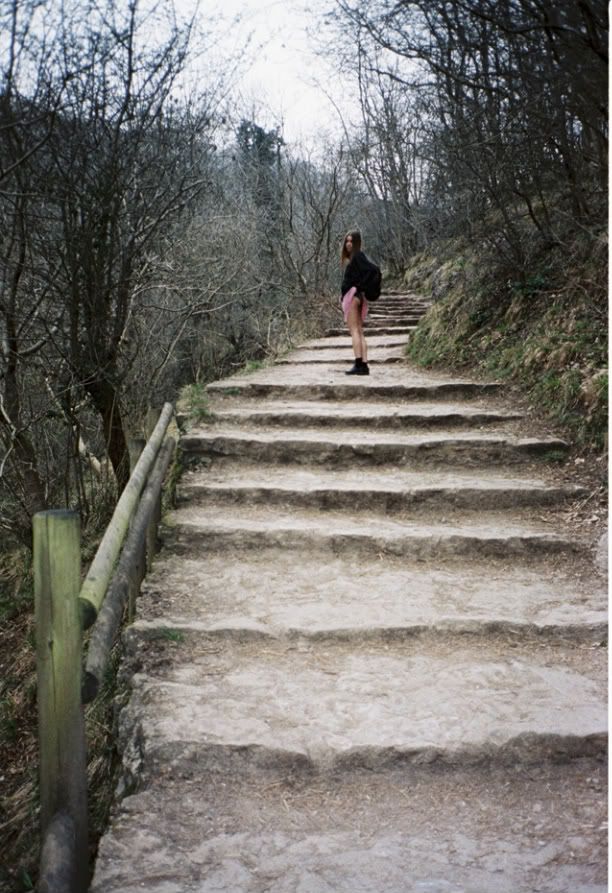 1. picture via www.touristmagazine.co.uk
2. cropped tee - Boutique by Topshop, belt - Margaret Howell, backpack - Fjallraven, hat - Margaret Howell, floral mid length skirt - Boutique by Topshop, shoes - CDG, knitted jumper - A.P.C.
i've been on some lovely walks in rather dubious weather while home. one minute it is warm and the sun is shining, and the next gale force winds and hail storms! i have to say though, nothing beats a walk along the beach during a storm, there is something both scary and exciting about watching the waves 'fight' the shoreline.
this is my current wish list for an outfit that would serve the mood swings of the weather here rather well. i feel the mid length skirt is not just going to serve me well during the summer months, but continue to prove useful when teamed with oversized knits during the fall. and of course the Fjallraven would be the most useful and practical bag, miss woo is the proud owner of a beautiful navy one
here
.