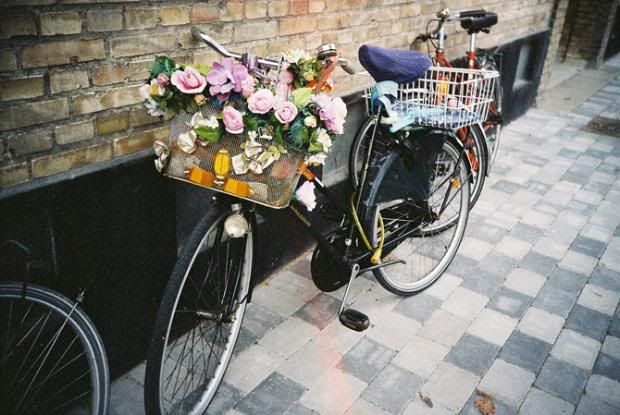 1. first image from www.julia.blogg.se.
2. Elle and Vogue magazine, 'Polly' t-shirt by APC, 'Sunny Youth' t-shirt by Wood Wood, issue of Apartamento, bracelet from Urban Outfitters, sandals by Clarks and floral skirt from Topshop)
the little things that i've treated myself in the last month or two and that has managed to keep me sane while i spent my whole days running around like a headless chicken at work and trying to find a flat in the evening. and in the spare time i
have
had i've been lusting over second hand bikes and dreaming of the future rides through London i would take on it. every flat i looked at i had to see some 'bike potential' or i wasn't happy!
...... the good news is today we
offically
got a beautiful flat in Stoke Newington!! so the dream of owning a beautiful bike with a basket is one step closer :) hooray!
oh and before i forget, the blog now has a
Facebook page
where i have uploaded all my pictures from blogger's events and press days, and i will link any updates that take place on the blog as well :)