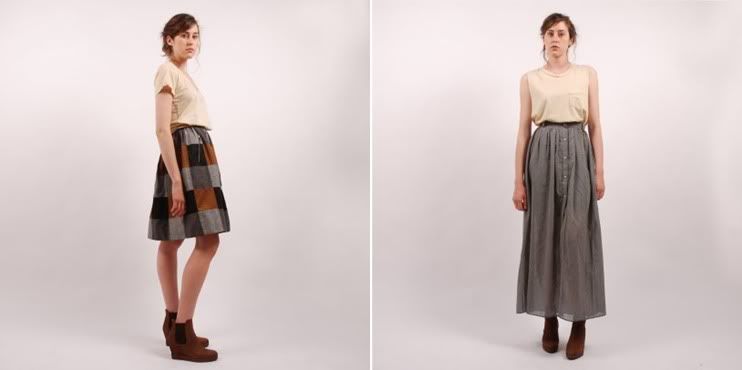 (images via
www.goodhoodstore.com
)
the perfect mix of colours and textures from Antipodium for a cloudy/rainy day in London.
not sure what to make of this weather, one minute there is blazing sun, the next its pouring with rain. so far i have had to throw out two pairs of sandels that have got ruined from having to drag my feet through puddles. it seems the perfect outfit combines a midi or maxi skirt to cover my legs in the rain, a sheer cotton t-shirt for when the heat on the underground becomes unbearable and my trusty Uniqlo men's cardigans to throw on when the wind picks up.
this very confusing weather means i am spending a lot of time lusting over labels like Antipodium and their beautiful skirts, especially that patchwork one on the bottom left, BEAUTIFUL!
also news on the flat; we now have a sofa set (yay!) i am no longer ashamed to have people around and ask them to sit on my floor lol. i promise once we get my room sorted out i shall take some pictures to show you :)