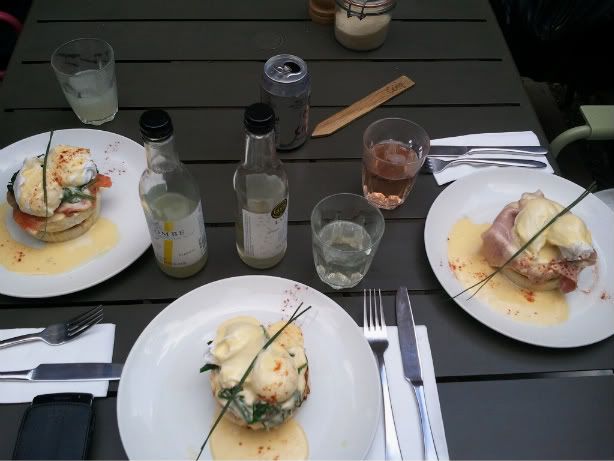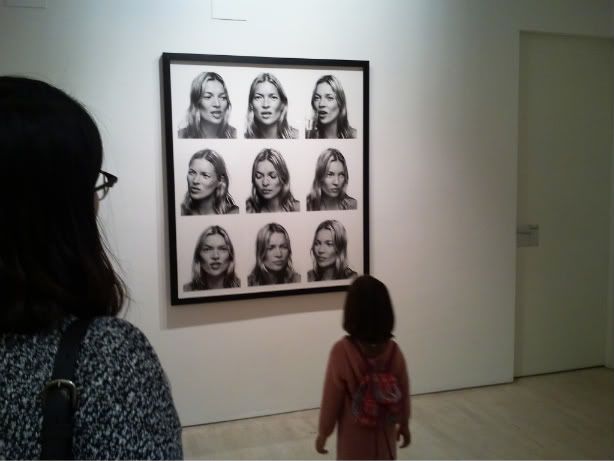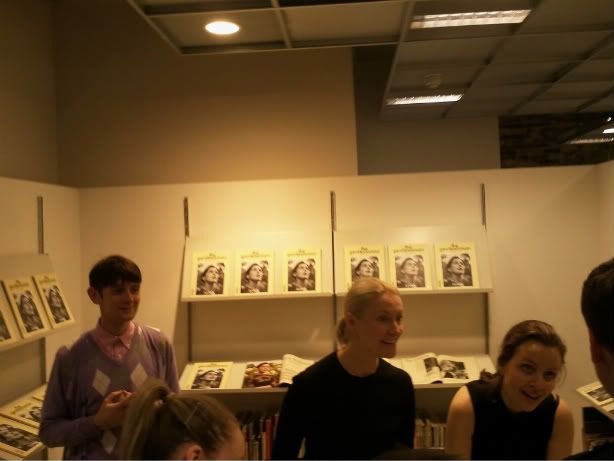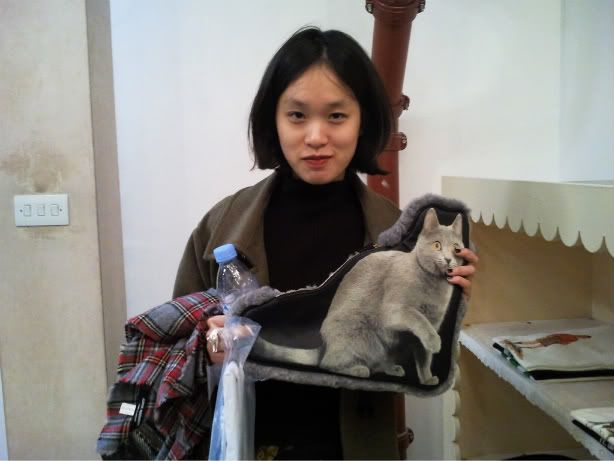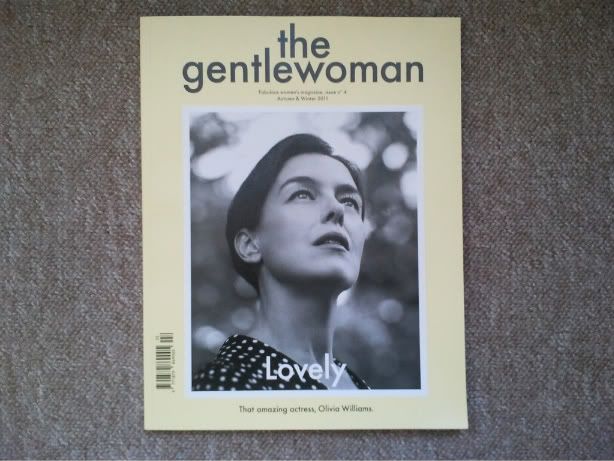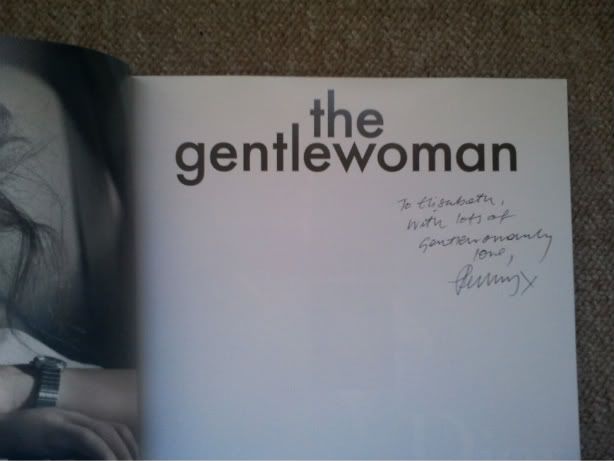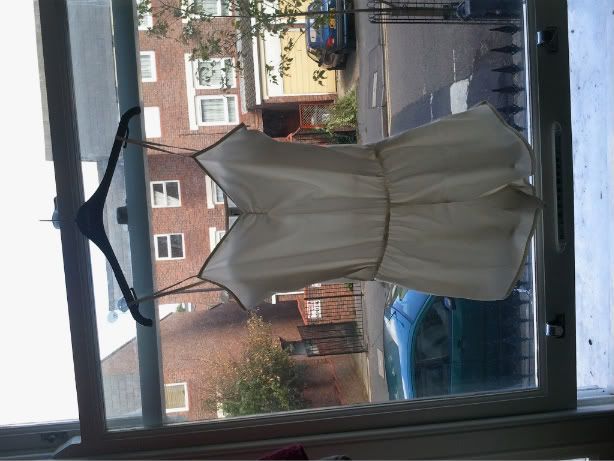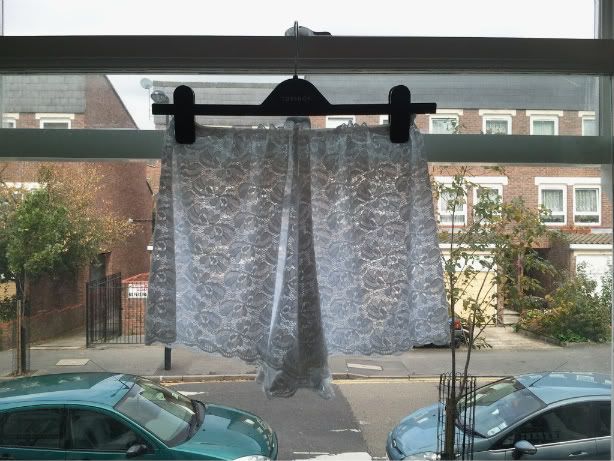 an egg themed breakfast at Le Peche Mignon in Highbury, Corinne Day exhibition, at The Gentlewoman launch party, Michelle with

thee

cat shaped clutch, my own issue of The Gentlewoman, signed by the lovely editor Penny, my new wonderful sleepwear; lacy shorts and silky playsuit c/o of American Apparel (all images my own)
LFW this year has so far been spent yet again doing things that pretty much had nothing to do with the shows! typically i have night shifts to deal with again (every single LFW this happens!) and so any free time i had was spent making the most of freedom. i did take part in a lovely/slightly surreal radio 1Xtra panel at LCF with the likes of
Susie Bubble
,
Bip Ling
and
Soki Mak
on Friday and hopefully didn't make an arse of myself!
Saturday i met up with the wonderful
Mel
and
Michelle
and we had a massive foodie day, squeezing in a trip to the
Corinne Day exhibition
, launch party of issue 4 of
The Gentlewoman
and general 'oohing' and 'ahhing' at A.P.C. and Monki between meals.
officially my favourite weekend in a
long
time!