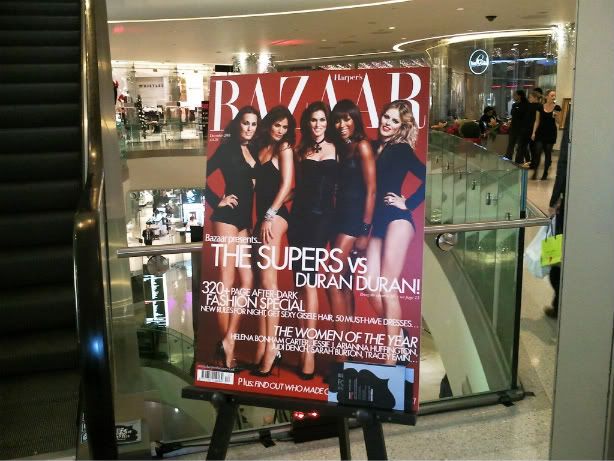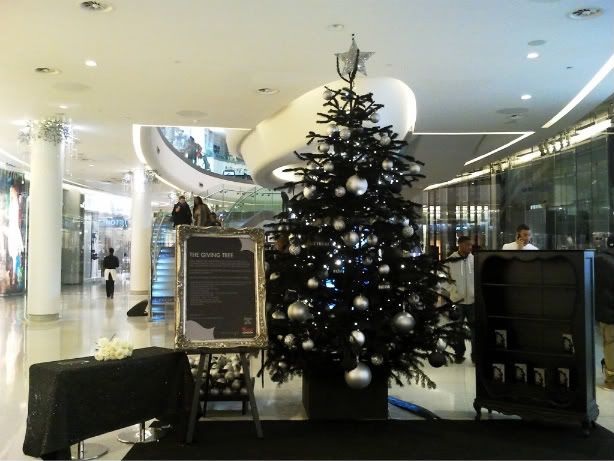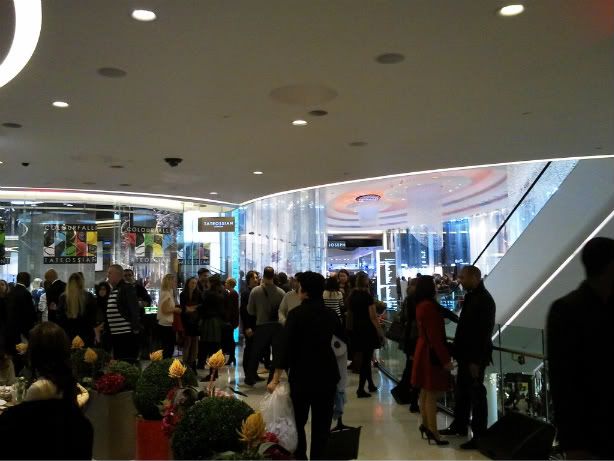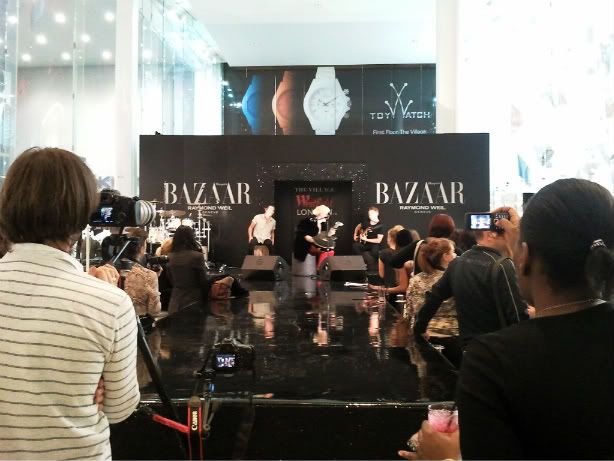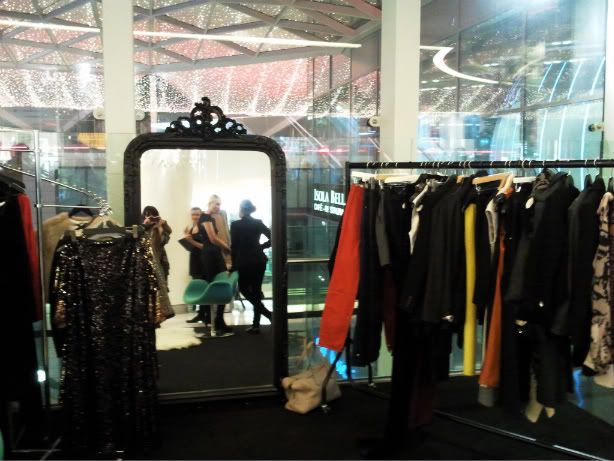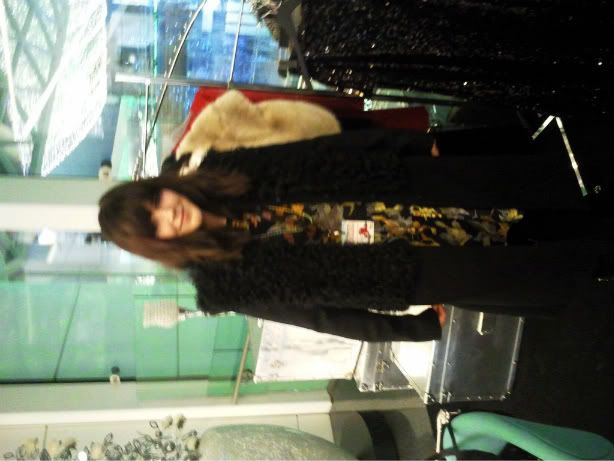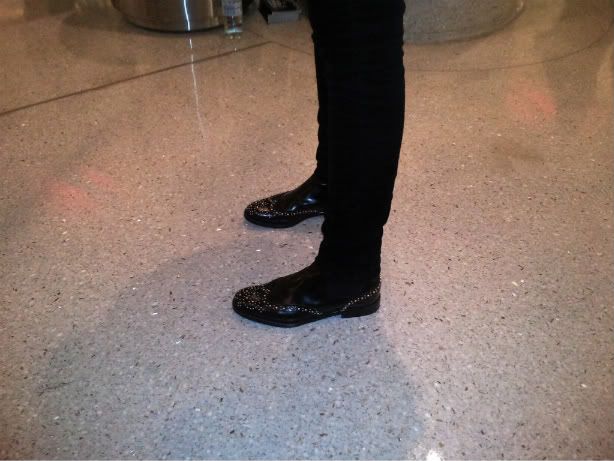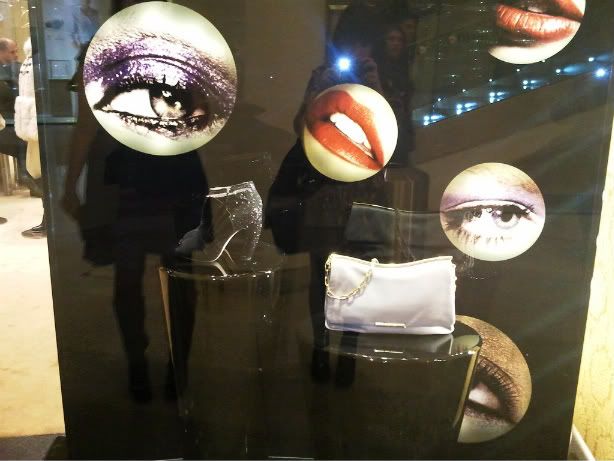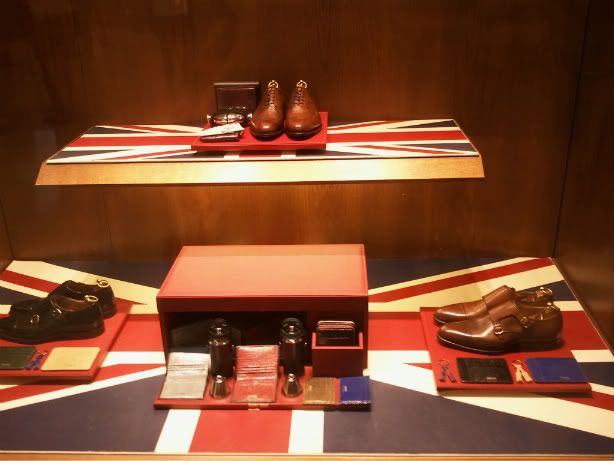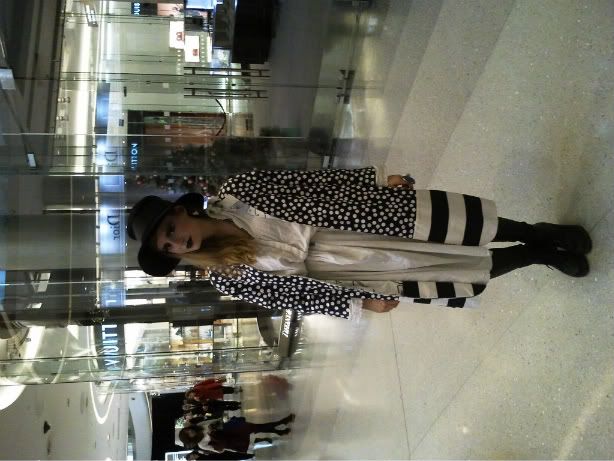 (all my own images)
with working such long hours these days, it hard to squeeze in much of a social life, so i was excited to be invited by Westfield London to attend the Haper's Bazzar's
'One Night Only'
event at White City on Thursday night, to actually venture outside East London was a treat! the party was happening in The Village part of the store where you can find labels like Whistles rubbing shoulders with the likes of Prada and Miu Miu. not being much of a mall shopper, i have always quite liked White City because it's so large you are rarely bumping into other people, you just sort of glide from store to store. so getting to do that while drinking champagne and nibbling canapes was really an experience!
Haper's Bazaar put on quite the party with live fashion shows, live music, a beauty and blow dry bar where their beauty editor was giving tips and the styling lounge where their senior style editor Carmen Borgonovo was holding appointments for one to one styling advice.
I actually got to speak to her for a bit which was lovely, we mostly talked about a shared loved of polka dots this season and cooed over the pieces leant by Joseph, hence me trying on a £1,500 coat (see above in pictures) and swearing that it was actually made for me (it really was). also completely fell head over heals for Carmen's amazing studded Church's boots, quite literally couldn't take my eyes of them!
also got to chat briefly to the
Face Hunter
who was also there taking photos and spotted my own street style star later in the evening, in the form of the lovely Lally from
Oh you're sure about that?
who was wearing the most amazing mish mash of vintage and hand made all monochrome pieces. as quickly as it started, it was all over and time to go home, such a good night though. a massive thank you to
Westfield
London for the invite and
Harper's Bazaar
for throwing such a well organised party!