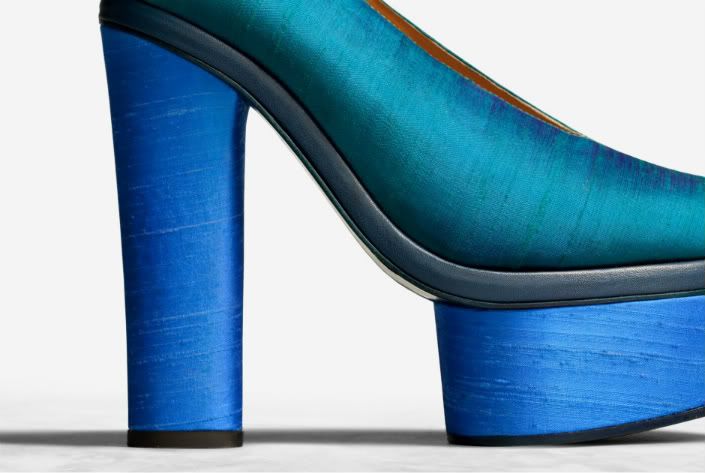 (images via www.shop.acnestudios.com)
very rarely do i completely and utterly fall in love with a pair of shoes. i think the last time was way back in 2008 when i purchased my
Emma Cook for Topshop
creepers, those babies didn't leave my feet for several months and still make me smile everytime i open my wardrobe.
but recently i was browsing the Acne website when my eyes fell on these amazing creatures called
Alice
. my mind actually boggles when i try to explain which bit i love more; the shape of the heel and the bit you slip your foot into, the two bejeweled tones of blue and turquiose perfectly complimenting each other, or the texture of the silk and the fact it reminds me of working with oil paints, i just want to stroke them and look at them all day.....
yup, totally head over heels (excuse the pun), and not in a healthy 'i've gotta crush' way, more 'my life wont be complete until i own these' way.
guess i better start saving the pennies!