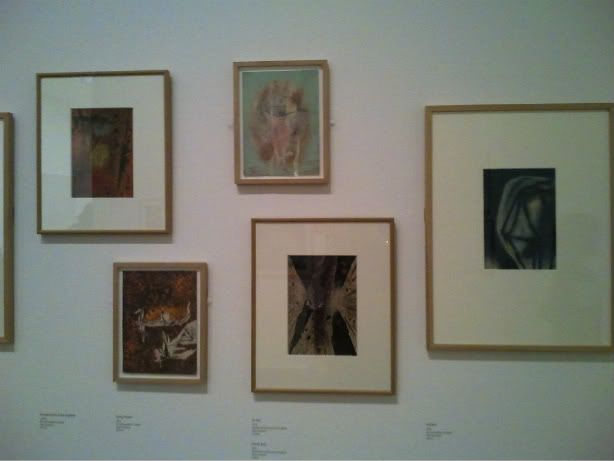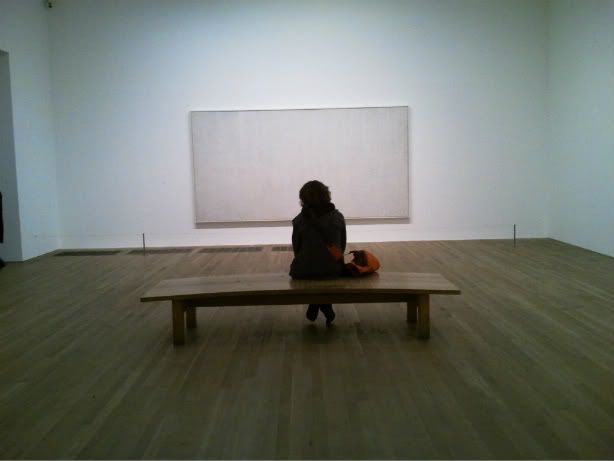 (my own pictures along with a video via The Tate Modern)
I've been a fan of Yayoi Kusama for a few years now ever since i fell in love with her 'Infinity Nets' studying art in High School, so i jumped at the chance to visit her latest
exhibition
at the Tate Modern. Even better than that i got to stand a few feet away from the artist in the flesh and totally geeked out so much so i struggled to operate my camera and take a photo of her (darn it!). anyway, it was such a pleasure to see her work, right from the early years in Japan, through her years in New York and her most recent pieces after her return to her home country.
If there's one thing i recommend you do soon, it is visit this exhibition and take a few minutes to stand in her 'Infinity room'. It's truly
mind warping
/amazing.....
I am actually going to have to go back just to take it all in again!