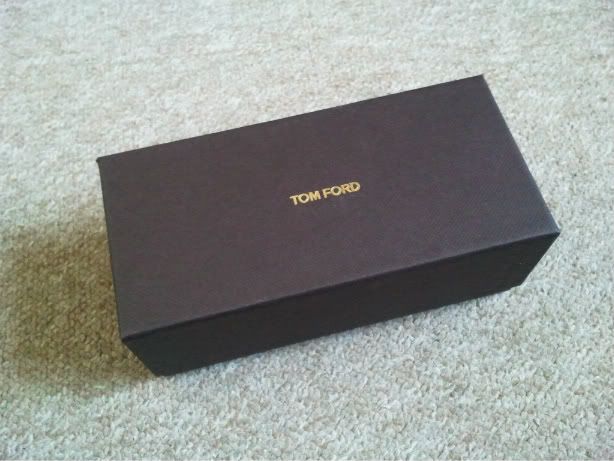 having never worn glasses in my life before but always been extremely jealous of my friends who wore them in school, i was quite excited when i was recently told i needed a pair! it's taken me 3 years of eye tests, walking in to opticians, walking out confused, and generally finding the whole process daunting to get to this point.
last week i finally done the deed and picked a pair. once again it took me several trips to the store before i found the perfect ones in the form of these
Tom Ford pair
. they're the perfect shape, a beautiful dark tortoiseshell colour with simple gold barrel detailing on the arms and no obvious branding visible (which is something that was important to me!).
what i couldn't get over though, was the effort that goes into the packaging for these things! the pair i received in a sleek but luxuriant bag and box typical of Tom Ford's design. the guy that served me was able to go on and show me just how much effort goes into the packaging of other designer glasses with brands such as Channel and Gucci. i suppose really, considering how much you are paying for them, it would bloody need to come in something that justifies the price!
now to just get used to something sitting on my face during the day, at least i will no longer get on the wrong bus and end up in various throw away towns of London!