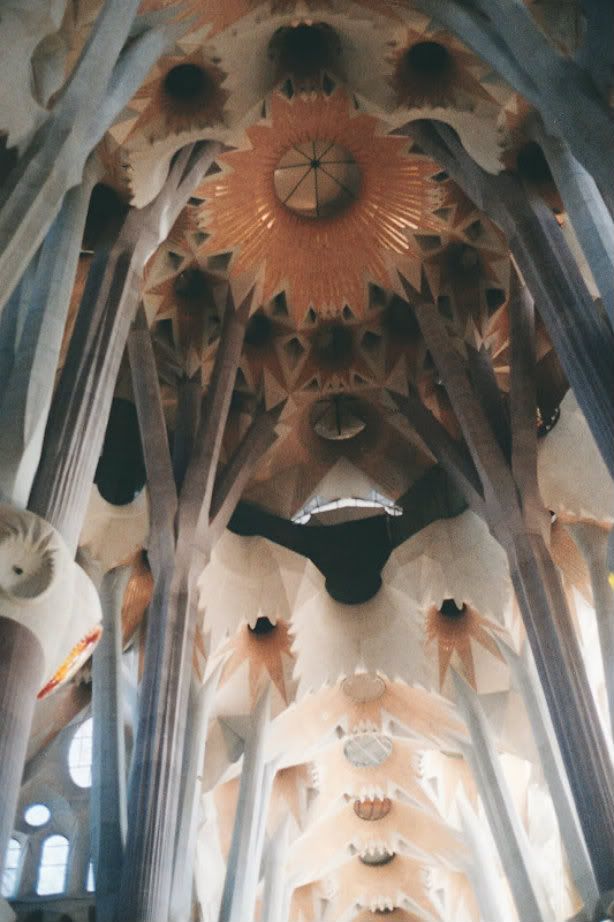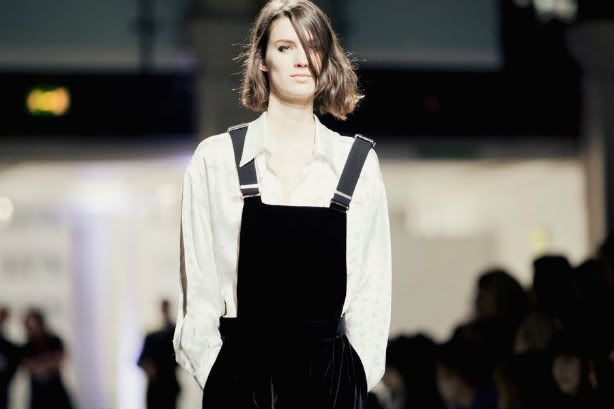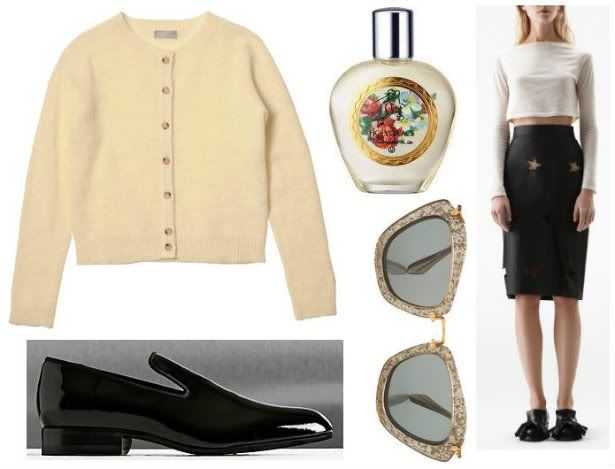 (www.thedreamylittlepictureshow.blogspot.co.uk, www.parkandcube.com, cardigan - Margaret Howell, perfume - Comme Des Garcons x Undercover, leather skirt - Acne, patent loafers - Celine, sunglasses - Miu Miu)
1. amazing holiday pictures on one of my favourite
blogs
to read these days, Barelona has never looked so appealing!
2. considering lopping off my hair as soon as it gets warmer, there's nothing more wonderful than feeling the air on the back of your neck after a good haircut.
3. window shopping with
Mel
at the weekend made me draw up one
very
expensive wishlist, the Margaret Howell cardigan will soon be in my hands no doubt about it, the Holygrace perfume is hands down the best perfume i have ever smelt (seriously i couldn't stop smelling myself!), and if i get my dream job this summer those Celine loafers
will
be mine!