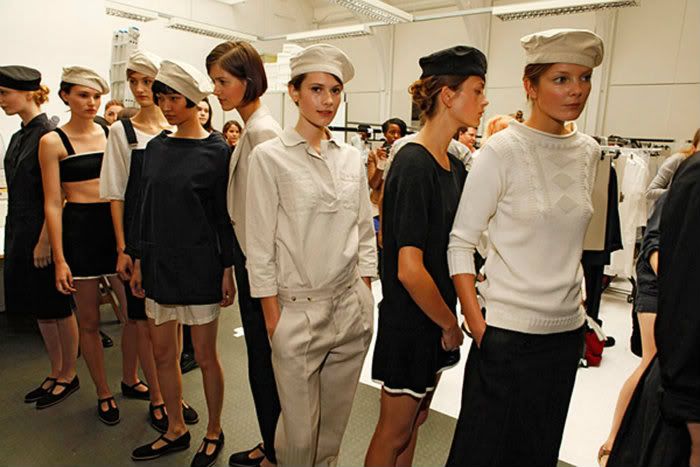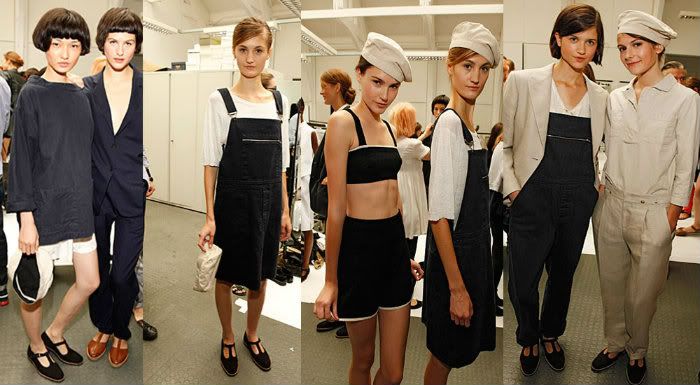 (images via www.fashion156.com)
i didn't really keep track of London Fashion Week there, mostly because i had to work it, but also because if i'm honest i tend to never be completely excited for Spring/Summer collections.
i always get all this inspirations of what my wardrobe is going to look like and then end up wearing the least thick/sweaty/clingy/ items to avoid the heat in London, and 9 times of 10 this turns out to be an over sized tee and a-line skirt. i just cant dress how i want!
looking at the images of the
Margaret Howell
SS'13collection, does however fill me with hope and inspiration that it is possible to dress chic in fewer layers. the dungarees (both dress and trousers, linen jacket, and bathing suit are my favourite. and i am
totally
crushing on that girl on the bottom right and her short bob hair style
it's worth mentioning that the Margaret Howell sample sale is on again next week too!(details of that
here
)