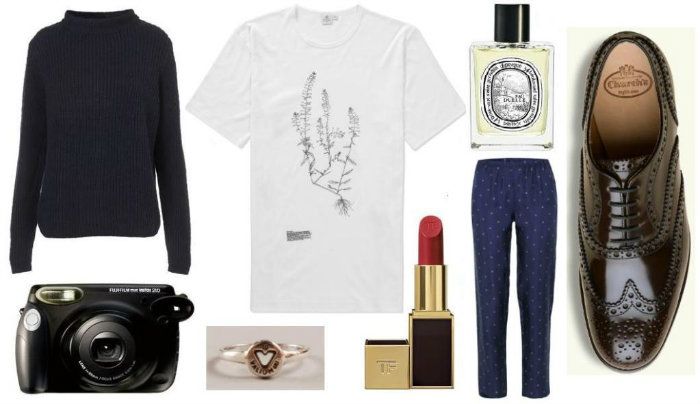 1. image via Flickr
2. birthday wish list:
jumper
- Topshop,
t-shirt
- Sunspel,
'Eau Duelle' perfume
- Diptyque
silk pj style trousers
- A.P.C.,
brogues
- Church's,
instant camera
- Fujifilm,
'valium' ring
- Cast of Vices via Goodhood, lipstick - 'Crimson Noir' by Tom Ford, Berlin City Guide - Wallpaper
i turn the big 25 this year.....
little
bit scary considering i left university 3 years ago now, am still co-habiting a flat with the boyfriend and a uni friend, still surviving 'student style' on pasta and soups and still have never taken a driving lesson in my life! I have also officially reached
that
age where half of my friends (albeit mostly my Irish ones!) are married/engaged/with child/already a family unit.
[cue mini freak out]
i shall however be celebrating this little age related panic in style this year though, by hopefully (passport dependant!) travelling solo to Berlin for a few days next week! so excited to finally be getting away by myself and just escape London and work. if any one has a recommendations for the city please let me know.
also turning 25 will mark starting a new job working for one of my all time favourite brands, it's an amazing opportunity but i will have to be horrid and not say any more in fear of jinxing it!