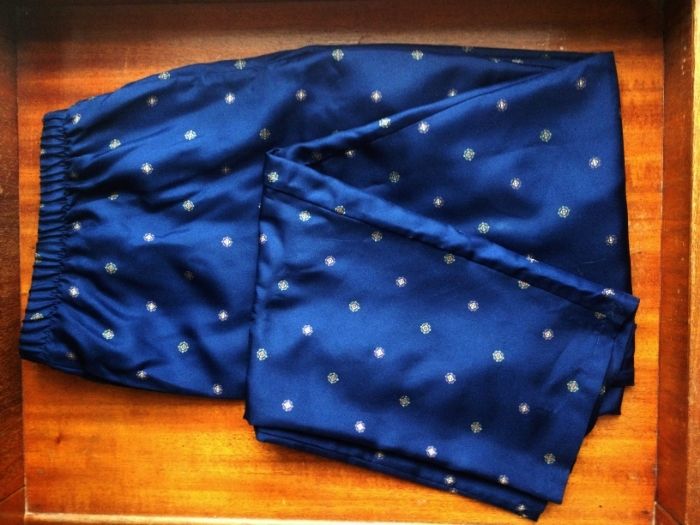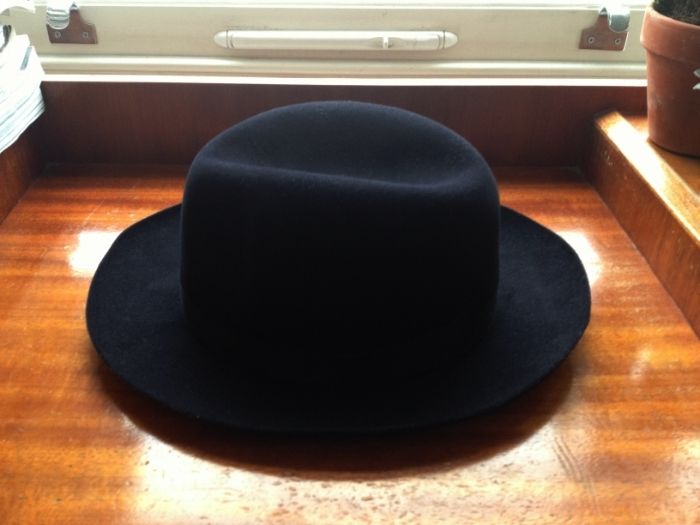 (coat - Cos, navy patterned silk trousers - A.P.C., trilby hat - Margaret Howell, spotted silk trousers - Whistles)
currently I've been sorting out my wardrobe for a move later this month, and posts like that of
Kristabel
made me take stock of what I'd actually purchased in this year's sales. i notice i tend to buy less and less in the sales each year, partly because the things i buy in the sales are getting more expensive (lolz), but also because i see less of what i 'need' in the sales each time. so much effort has been put into building a capsule wardrobe i tend to only really purchase things that I've been hankering for for months in the sales now.
all of the items above have been on my wish list for months now and it was just a question of bidding my time and jumping in before they sold out. in the case of the hat i
really
was lucky since i actually ran all over town looking for it in my size while it was full price but it dissapeared pretty quickly. i gave up, moved on, and then last week while in Margaret Howell looking at the SS '13 collection i was amazed to see one had appeared as if by magic back in stock! both the silk trousers I've had my beady little eyes on for a while and both i managed to get rather cheaply again to sheer luck and patience. it's been hard not to purchase so much more, but since i already have a Spring wish list the length of my arm, i don't think i need anymore shirts, hats or patterned trousers, hmmm......