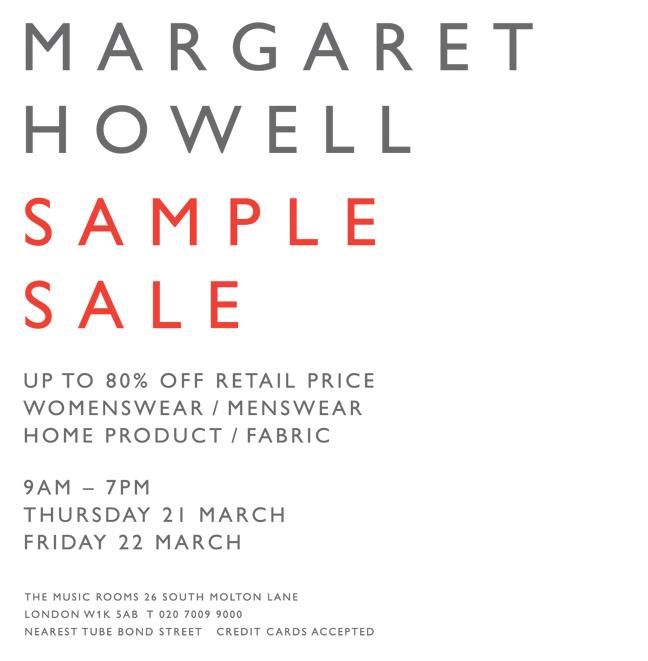 some good news to cheer those up who feel this has been one loooooong week (anyone?.....just me?).
it's that time of the year when
Margaret Howell
host another of their fantastic sample sales, handy since i was just thinking last night 'i need more good trousers for the Spring/Summer' and i have practically
lived
in my pairs picked up there last year.
and also another of my 'women heroes' Penny Martin editor of The Gentlewoman is going to be interviewing Margaret Howell herself in a
talk
held at the V&A later this year in June. and yes, i have booked my ticket already!